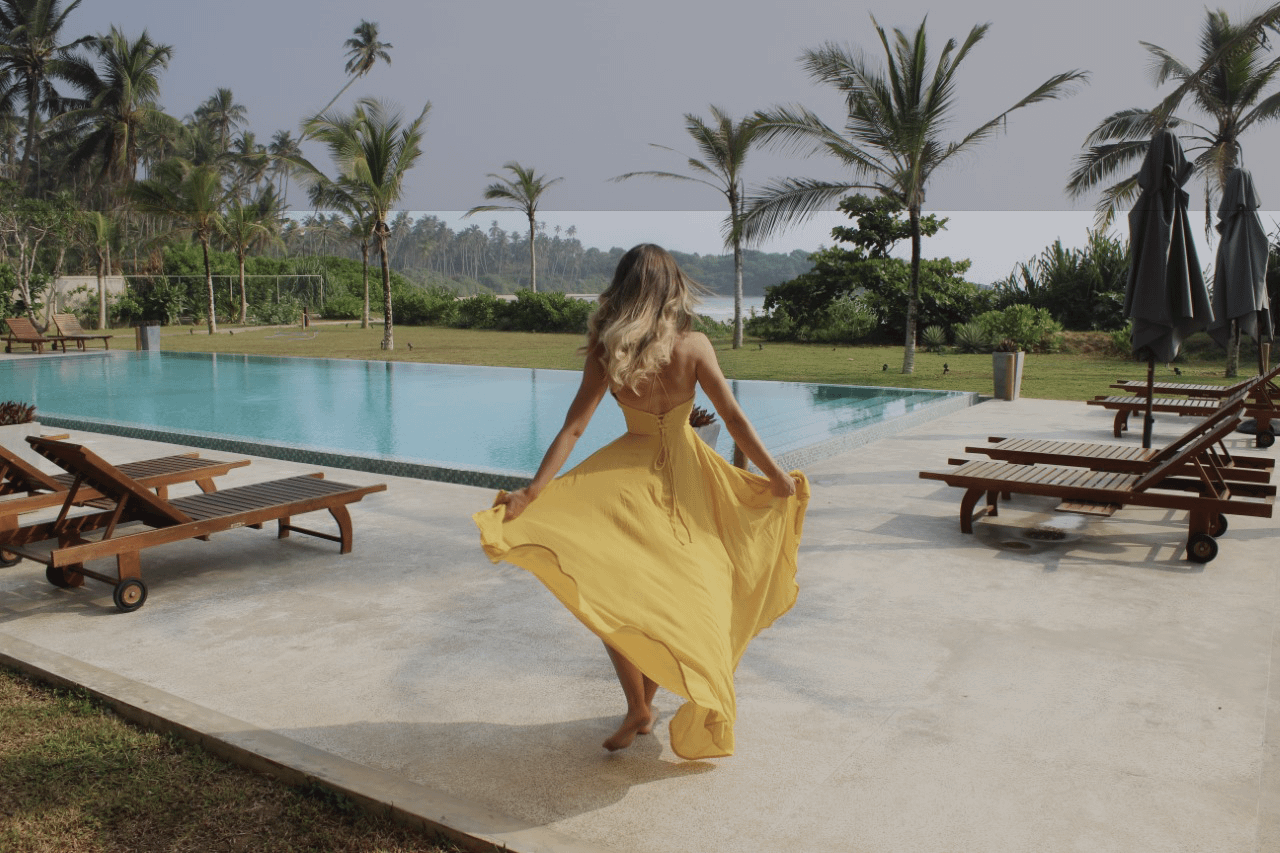 S
Sri Lanka Luxury Beach Villa
Luxury Beach House In Dikwella
The Lookout Sri Lanka
Located on beautiful Dikwella beach, The Lookout is half of the 2 Villas complex, which sits beachfront on the vast and breathtaking landscape that is the Southern Coast of Sri Lanka.

This 4 bedroom private villa comes fully staffed and is suitable for both large families and groups of friends, sleeping up to 10 people. An astonishing level of detail has been put into creating this property, which caters to all your possible requirements and those you hadn't even considered.
If you're looking for the best place to stay in Dikwella, Sri Lanka, this is it. We had quite a few requirements; all were met and expectations exceeded. We needed... read more a versatile place for grandparents, children (my siblings and I) and grandkids. The Lookout worked beautifully. My parents were entertained — which is a tough order as they get a bit bored of beach — the kids (ages 1-12years) needed activities and my siblings and I and our spouses wanted to catch up over G&Ts and surf. This place ticked all the boxes. There were enough activities around for my parents (tea plantations, temples), the large pool was big enough to do laps in or for all the kids to play in, and there were enough restaurants within walking distance (dots, salt house) that you could grab a burger, healthy salad or a drink and watch live music.

The House:
Four big rooms with comfortable beds, with TVs in each, all rooms overlook a 20 meter pool and with the beach just beyond that, steps away. A comfortable and large common area overlooking the pool, a pleasant patio for dinning. There's even a whole library, a giant box of legos, other toys for children and board games for the adults.

The staff:
Ash, the butler for the house, is simply the best. Whenever we returned from surfing, playing on the beach or a day excursion, he'd welcome us back into the house with some inventive nonalcoholic beverage he'd whipped up— fresh pineapple juice, a cold coffee frappe, mint and lime coolers, you name it. He was also a great bartender, and created wonderful cocktails.
The staff are constantly cleaning and making sure you're taken care of.
There's that sweet spot between making sure you're served but not breathing down your neck. Ash was great at making sure we always had a drink in our hands, but also gave us space.
The cook was great, always making whatever we wished. Fresh crabs or prawns grilled just the way you like them? Done. Sri Lankan curry? No problem. Sushi? Taken care of. Pancakes for breakfast? Sure! And endless chocolate milkshakes for the kids on demand.
Ash is also great at planning excursions for you, on the fly. And in case of an emergency, he's the man you want behind you: my dad threw out his back and was in extreme pain, we had to call the ambulance at midnight one night. Ash arranged everything and even accompanied him to the hospital. They returned at 3am, and the next morning Ash was up, serving us breakfast early and making sure some of us got off alright at 530 am on our fishing trip (which he also organized!).
At the end of our week-long stay we joked that Ash should be in charge of a small country.

The area around The Lookout:
The house is steps away from a beach that is gentle enough for children to safely play in, adults to boogie board in, and broad enough for frisbee or volleyball games.
Nearby is hiriketiya beach (15 mins walk) which has a cool scene with bars and restaurants and surfing.
Other beaches are around that are better surf spots, about 20-30 mins by car

The photos below are of the beach that the house has access to, and a photo of the pool from the living room.

To sum it up, you won't be disappointed you stayed here!

Mabihabib


December 29, 2019

This property has two villas attached with a shared pool it is right on the beach which has safe swimming and a small walk away from another bay great for... read more surfing. Our stay here was absolutely amazing. The villa was lovely and kept so clean. The food was brilliant with lots of fresh seafood. Ash, worked so hard to keep us all happy, arranging a variety of trips and activities for us to do which meant we all had so much fun. Best holiday ever!!!

Sarah C


February 5, 2019

Just had a wonderful week at The Lookout. Ash and his staff take care of your every need and go above and beyond with their service. The meals were delicious... read more - made with produce sourced from the local market. I particularly recommend the seafood live cooking station (aka barbecue) - we had it twice! Ditto the French toast at breakfast. The beach is literally at your doorstep.
We went to celebrate a 70th birthday and it was a memorable day for all of us. Actually a memorable week for many reasons. We will certainly be back when the pandemic is over.

eabbott20...


March 23, 2020
Our Villa
The Villa is split out over 2 floors with 4 luxurious bedrooms, each with a stunning sea view. The staff can organise a number of activities for your stay including private yoga, spa and massage services and many outings.
One of the absolute gems of The Lookout is the downstairs bedroom In keeping with the post-colonial aesthetic.
Recent Reviews
"Stayed 3 nights. Magnificent beach front villa. Amazing staff and service. Excellent meals and outstanding service. Everything was perfect. Beautiful villa which is highly recommended."
Food and Drink
During your stay, feast on a delicious range of food and drink, prepared and served courtesy of your own personal chef and butler.