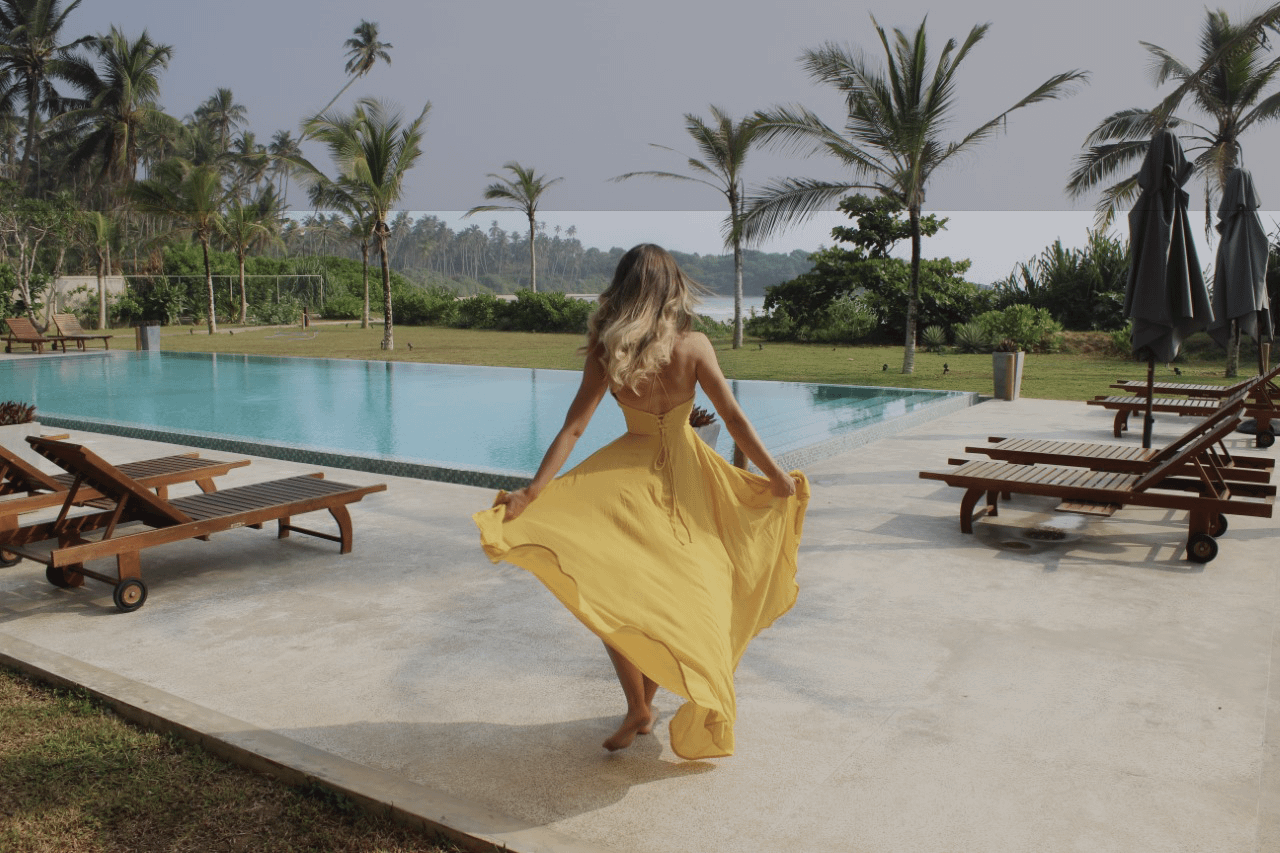 S
Sri Lanka Luxury Beach Villa
Luxury Beach House In Dikwella
The Lookout Sri Lanka
Located on beautiful Dikwella beach, The Lookout is half of the 2 Villas complex, which sits beachfront on the vast and breathtaking landscape that is the Southern Coast of Sri Lanka.

This 4 bedroom private villa comes fully staffed and is suitable for both large families and groups of friends, sleeping up to 10 people. An astonishing level of detail has been put into creating this property, which caters to all your possible requirements and those you hadn't even considered.
Just had a wonderful week at The Lookout. Ash and his staff take care of your every need and go above and beyond with their service. The meals were delicious... read more - made with produce sourced from the local market. I particularly recommend the seafood live cooking station (aka barbecue) - we had it twice! Ditto the French toast at breakfast. The beach is literally at your doorstep.
We went to celebrate a 70th birthday and it was a memorable day for all of us. Actually a memorable week for many reasons. We will certainly be back when the pandemic is over.

eabbott20...


March 23, 2020

Top top service ! everything is possible.
Food is perfect, no star chef, but very good. They cook what you want !
very nice virgin beach in front of... read more the house.
No noice in the rooms, surely not any noice from neighbour villa.
surf beginners spot at 15min walk.
udawalawe elephants is nice to do 1h30 drive.
Difficult to do any better ..

petervdl


January 17, 2019

This really is a luxury villa. Right on the sea with its own wonderful pool. All rooms had ensuites. The service from the staff was faultless, and all with good... read more humour. The food was spectacular, including a wonderful fish barbeque and great curries, but you could chose every night what you preferred.. There are good places to visit within easy reach of Dikwella, in particular Galle, which is charming and interesting.

johnfT529...


March 25, 2020
Our Villa
The Villa is split out over 2 floors with 4 luxurious bedrooms, each with a stunning sea view. The staff can organise a number of activities for your stay including private yoga, spa and massage services and many outings.
One of the absolute gems of The Lookout is the downstairs bedroom In keeping with the post-colonial aesthetic.
Recent Reviews
"Stayed 3 nights. Magnificent beach front villa. Amazing staff and service. Excellent meals and outstanding service. Everything was perfect. Beautiful villa which is highly recommended."
Food and Drink
During your stay, feast on a delicious range of food and drink, prepared and served courtesy of your own personal chef and butler.