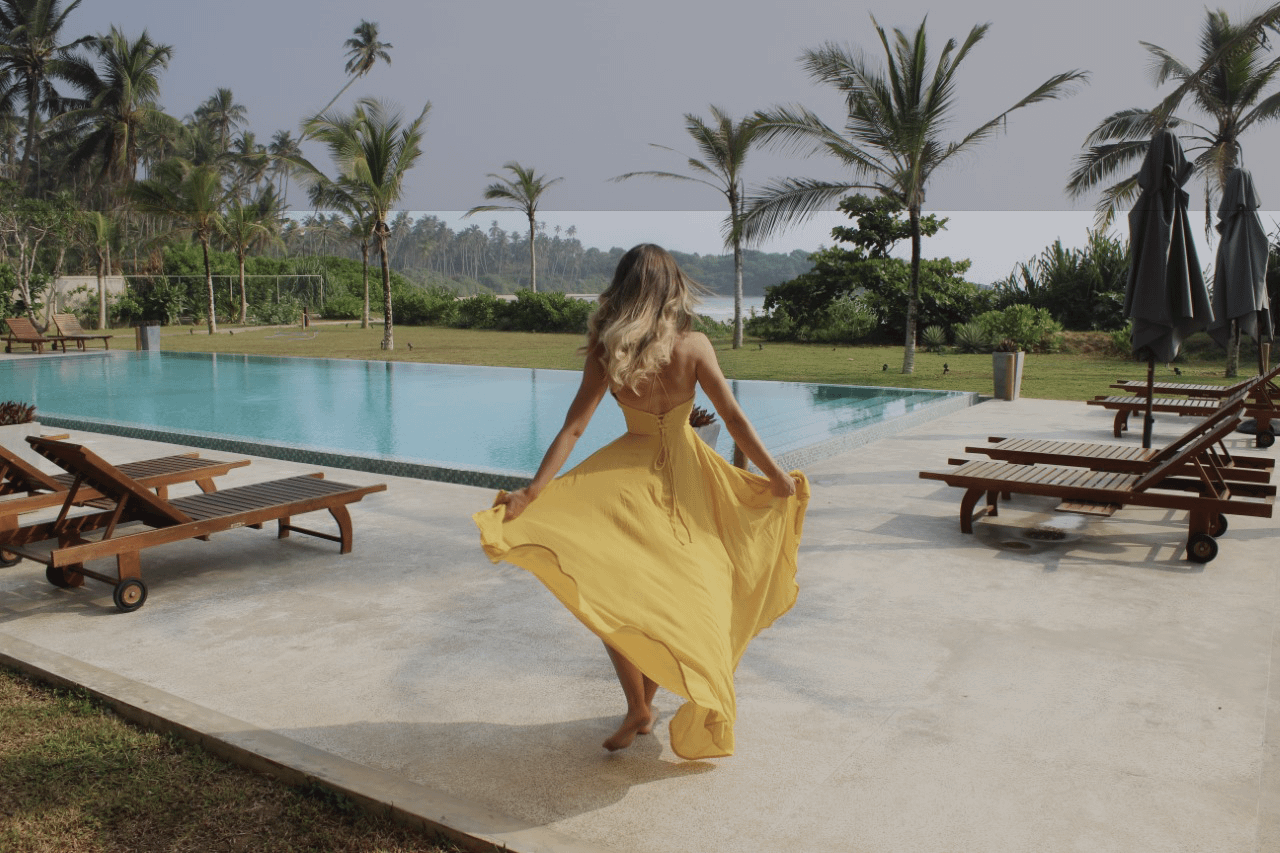 S
Sri Lanka Luxury Beach Villa
Luxury Beach House In Dikwella
The Lookout Sri Lanka
Located on beautiful Dikwella beach, The Lookout is half of the 2 Villas complex, which sits beachfront on the vast and breathtaking landscape that is the Southern Coast of Sri Lanka.

This 4 bedroom private villa comes fully staffed and is suitable for both large families and groups of friends, sleeping up to 10 people. An astonishing level of detail has been put into creating this property, which caters to all your possible requirements and those you hadn't even considered.
We hired both The Lookout and The Boat house (the adjoining villa) for the week before Christmas.

The Lookout is a great villa with four large bedrooms and a... read more large open plan living space downstairs.

The team of staff, led by Ash, are on hand to look after your every need. In fact, it is Ash and the team that make this villa stay so great. They cook fantastic food to suit all tastes. We ate a lot of variety during the week and didn't have a single complaint. In fact, the food / cost per meal is really cheap. (Under $5pp/meal and we are like kings!!). Don't forget to taken your duty free allowance.

All of the rooms were spacious and clean.

The best feature of the property (aside from the team) is the pool. A large pool (safe for kids) that is a short sprint from the warm Indian Ocean. The beach is virtually deserted... It's like a private beach all to yourselves.

Around the cove is a sufers' beach If you fancy more than just body boarding.

Whale watching, turtle watching and elephant parks are all within an hour drive. The villas have their own minibus / taxi services.

Overall, this was a fantastic place to spend a week with friends (10 adults and 8 kids). We highly recommend staying at the Lookout. Thanks to Ash and the team for really making a good holiday great.

ShowtimeS...


January 20, 2019

One of the best places I have ever stayed in. It exceeds a five start hotel. The pictures do not do any justice to what it really looks like in... read more reality. A beautiful villa located right on the ocean, service was outstanding, the staff are beyond exceptional there is nothing they can't do to make ur stay as comfortable and enjoyable as it can get. It is THE place to stay at.

Nada H


May 19, 2019

This really is a luxury villa. Right on the sea with its own wonderful pool. All rooms had ensuites. The service from the staff was faultless, and all with good... read more humour. The food was spectacular, including a wonderful fish barbeque and great curries, but you could chose every night what you preferred.. There are good places to visit within easy reach of Dikwella, in particular Galle, which is charming and interesting.

johnfT529...


March 25, 2020
Our Villa
The Villa is split out over 2 floors with 4 luxurious bedrooms, each with a stunning sea view. The staff can organise a number of activities for your stay including private yoga, spa and massage services and many outings.
One of the absolute gems of The Lookout is the downstairs bedroom In keeping with the post-colonial aesthetic.
Recent Reviews
"Stayed 3 nights. Magnificent beach front villa. Amazing staff and service. Excellent meals and outstanding service. Everything was perfect. Beautiful villa which is highly recommended."
Food and Drink
During your stay, feast on a delicious range of food and drink, prepared and served courtesy of your own personal chef and butler.